Manage Files
Remove selected files
One or more files can be deleted via the context menu or the toolbar.
Files that are no longer to be used or have been uploaded twice can of course also be deleted again. We have described exactly how this works in this chapter.
Tip: On our page Features & Add-ons we have compiled an informative overview of all our features.
"Delete" function in toolbars and context menu
Back to top
Delete function in the media overview page
Delete function in the detail view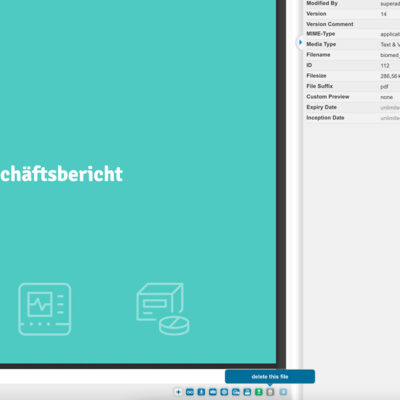 Example:
In the detail view, the function for "Delete file" is also available in the toolbar.